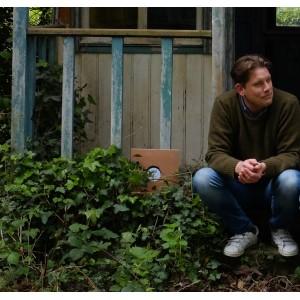 Lester had been a vinyl record collector since he was a kid and had always been fascinated with the process of vinyl production. He had always been interested in the art of record cutting and the process of taking a blank piece of vinyl and turning it into something special.
So, in 2007 he decided to take the plunge and start his own custom one-off vinyl record cutting business. He started by offering personalised one-off vinyl records for dj's, record labels and music producers. He also offered a custom service for individuals who wanted to have their own personal one-off vinyl records cut. Word of Lester's custom one-off vinyl record cutting business quickly spread and soon he had a steady stream of happy customers. His customers were thrilled with the results and quickly spread the word about his vinyl record business.
At dubplate.be we are no strangers to vinyl production, having years of experience in the industry. We know the importance of using the latest technology and the highest quality materials to create a great sounding (and also great looking) record. Our precision cutting technique ensures that each custom vinyl record has a crisp and clear sound, while the high quality materials used for the sleeve and center labels create a durable and attractive personalised vinyl record.
A big part of why dubplate.be is so successful is the level of quality that goes into each vinyl record. From the audio quality to the printed sleeves and centerlabels, each record is made with care and attention to detail. And even better, the prices are fair and reasonable.
Each step of the production process is carefully monitored and we are always looking to improve the experience for our customers. Also friendly, knowledgeable customer service is one of our trademarks.
Ordering a personalised vinyl record online is easy peasy. Upload your selected music files and also your own designs for the center labels and outer sleeves. We'll do the rest.
Customers are thrilled with the soundquality of our one-off vinyl records, and the fact that they can customize their own designs for the center labels and outer sleeves.
At dubplate.be we take great pride in our work, and we love knowing that we are helping to bring music to life on the cherished vinyl format. Also know that we ship your custom vinyl record(s) worldwide.
So, don't wait - go to dubplate.be and order your own custom vinyl record today!
This blog was written by ChatGTP, but you might have already noticed this while reading ;-)
1 March 2023